Did you see our last "Year In Review" post? This week, we continue the series with a look back on how the COVID-19 pandemic has affected Bay Area home prices.
While this overview is intentionally high-level, you should certainly get in touch with specific questions about your part of the Bay.
Anyway, let's start with a look at San Francisco…
---
San Francisco
San Francisco housing prices traditionally have withstood economic crises. For the most part, this remained true in 2020. As you can see below, both single-family homes and condominium values in SF dropped between April and May, before recovering in the early summer. Prices have since flattened out again in the months since July, but we expect them to recover again in 2021 as more professionals seek a return to the city.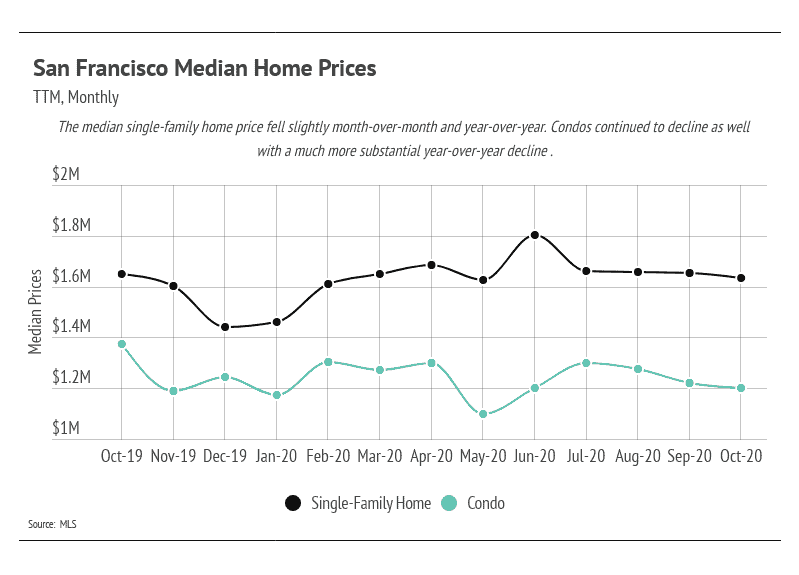 ---
South Bay & Peninsula
On the other hand, housing prices in the South Bay and Peninsula have climbed steadily throughout 2020. While this sub-region has been affected by the tech exodus from the Bay Area, it has also benefitted from the relocating San Franciscans. Expect this growth to continue as normal economic activity resumes in 2021.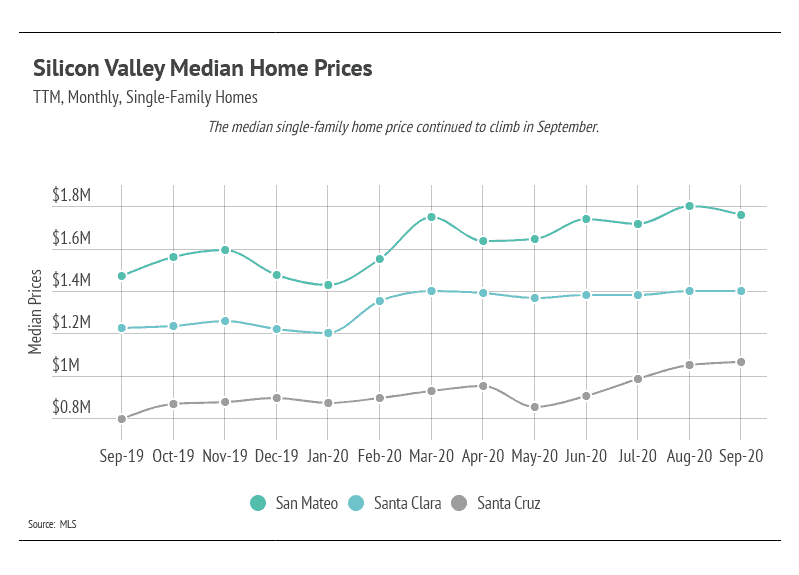 ---
East Bay
But more so than any other Bay Area sub-region, East Bay home prices have benefitted the most in 2020. Because of plentiful starter home stock and low mortgage interest rates, many SF renters have made the move east to purchase their first home. We are certainly bullish about East Bay home values in the long term. In the short term, however, we expect prices to flatten a bit in 2021 as young tech workers return to San Francisco.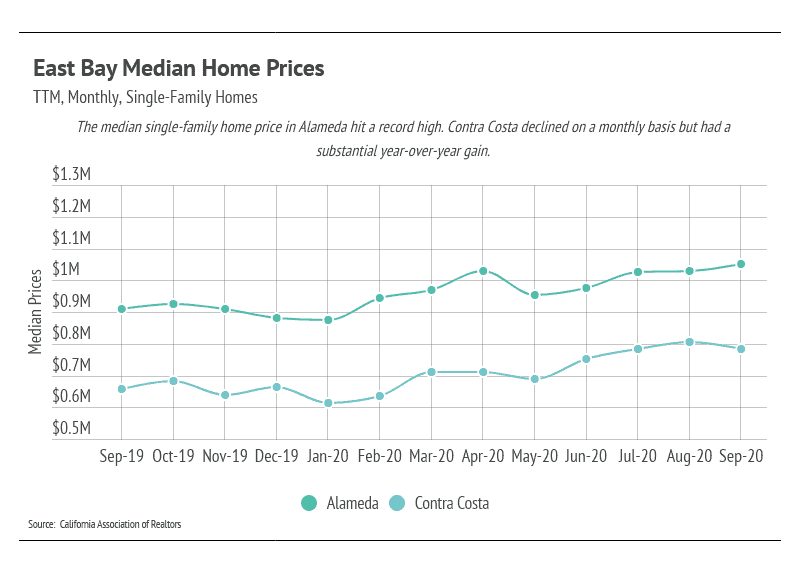 ---
We'll be back next week to close with Part 3 of this "Year In Review" series. In the meantime, we hope you and your loved ones are continuing to enjoy a safe and joyous holiday season!
And again, if you have any questions, please get in touch:
–

Careers
"*" indicates required fields